Information Part 1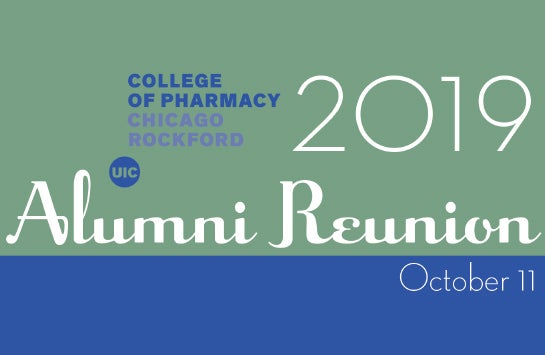 Dean Glen Schumock invites you to join us for a terrific evening with classmates and friends.
This year we are proud to celebrate the classes of 1949, 1954, 1959, 1964, 1969, 1974, 1979, 1984, 1989, 1994, 1999, 2004, 2009 and 2014.
Reconnect, reminisce and share memories with classmates, faculty and students and enjoy one another's company. Festivities will take place on Friday, October 11 at Carlisle Banquets in Lombard, Illinois.
Registration is open now!
For More Information...
Contact Deb Fox at dfox4@uic.edu.